Delaware North
12.27.2016
The holiday season is in full swing, and for Delaware North and its 60,000 associates around the globe, the spirit of giving and providing joy through world-class hospitality is as strong as ever.
12.08.2016
Delaware North, one of the largest privately held hospitality and food service companies in the world, is expanding its offerings at Yellowstone National Park with the acquisition of adventure travel company Yellowstone Vacations.
12.05.2016
The Delaware North-sponsored live-music program at Austin-Bergstrom International Airport on Dec. 6 will log performance number 10,000.
12.05.2016
Tenaya Lodge at Yosemite's annual holiday tree-lighting ceremony was a little extra special this year, thanks to guest of honor Jamie Parmer of Coarsegold, Calif., and a toy drive for Valley Children's Hospital in his family's honor.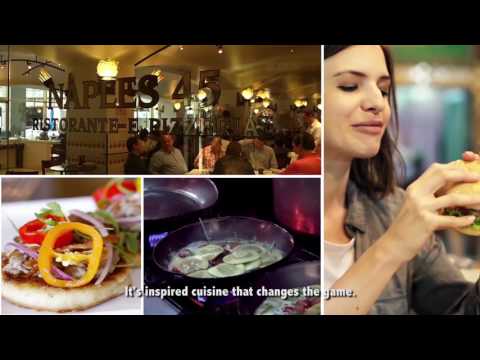 11.28.2016
Delaware North's team at Sydney Cricket Ground recently played host to 500 VIP guests – including guest of honor Sarah Ferguson, Duchess of York – for the annual St. Vincent's Life Ball, which raised $2.7 million (Australian currency) for the intensive care unit of St. Vincent's Hospital Sydney.